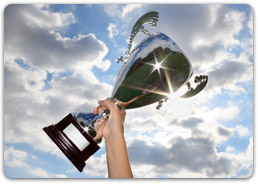 Every year, Jack Canfield select individuals from many different categories who demonstrate a significant increase in their personal or professional success. Perhaps you've overcome a substantial obstacle... discovered a new purpose... pursued a new path.

You could be honored as a Success Challenge award winner when you read and apply The Success Principles in your life. Whether it's in your business or personal life...in your philanthropic work or community involvement... whether you have a single crowning moment or a lifetime of achievement to talk about, we want to hear about it and consider you for The Success Challenge awards.

Please fill in the form below with your name and contact information, then give us a few sentences about the success story you have to share. We'll contact you for more information if you're being considered as a finalist.