Praise for The Success Principles™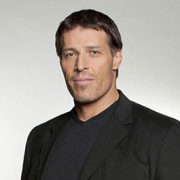 Canfield's principles are simple, but the results you'll achieve will be extraordinary!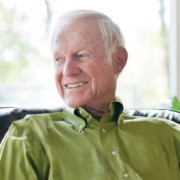 If you could only read one book this year, you have it in your hands.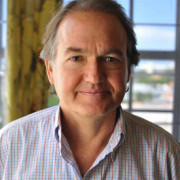 In one book, The Success Principles gives you the basic strategies for success plus the advanced strategies that will help you become a success master. I have personally learned a lot from Jack Canfield and I trust you will, too.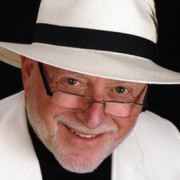 Jack Canfield is a Master of his medium, giving people who are hungry for more life the wisdom, insights, understanding, and inspiration they need to achieve it. Great book, great read, great gift for anyone committed to becoming a Master of Life!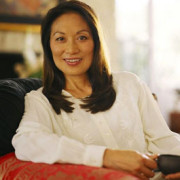 What a great book! Jack Canfield's The Success Principles is a reference book for everyone who is interested in actually having the life they have dreamed about. Keep this book with you, use it as a guide and inspiration to help you achieve your highest potential and the inner peace that you desire. You need this book.
In today's super-competitive marketplace, high achievers are those people who follow a systematic approach to their success. Now in the best success classic to come along in decades, The Success Principles catalogs and explains these systems in simple language with step-by-step instructions, and features inspiring stories of others who have traveled the path before you. If your goal is greater accomplishment, more money, more free time, and less stress, read and apply the proven principles in this book.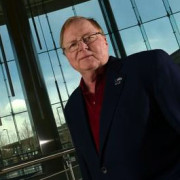 Success is something almost everyone wants, and many spend a lifetime hoping for. Some never find it while others realize it early in life. No matter where you are in your life, stop and read this magnificent book by Jack Canfield and Janet Switzer. Maybe you're already there, or are trying to get there, or are lost somewhere between the desire for and the realization of personal success. When you've finished The Success Principles: How to Get from Where You Are to Where You Want to Be, you'll immediately know where you are, where you want to be, and how to get there. This is a work that should become a textbook and required reading before earning "adulthood."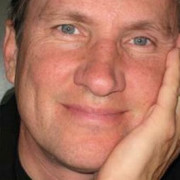 No matter where you are with your life, The Success Principles gives you proven strategies and time-tested systems to create a brighter future. Join the ranks of today's highest achievers in reading and applying what this impressive new success classic tells you. Then plan to get a copy for a friend.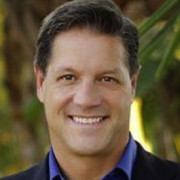 If you thought you knew everything about how to be successful in business, wait until you read what's inside The Success Principles. From start-up entrepreneurs to the world's most powerful CEOs, this book can and will teach anyone how to be more successful and much happier doing what they love to do.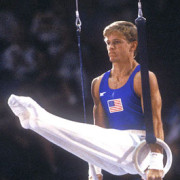 In The Success Principles, Jack Canfield reveals the specific methodology and results-oriented principles required for success and ultimate achievement. Whether you need to boost sales at the office, expand creativity, or create more balance in your life, this book will pave the way to achieving your highest success!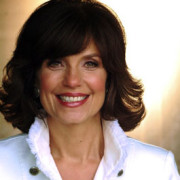 Successful people know the most significant investment you can make is in yourself. The Success Principles helps you master the skill sets that will attract great people, great opportunities, and great fortune into your life. Let this investment pay off for you.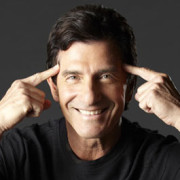 Jack Canfield is a true master. He understands what it takes to lead a successful life, and in The Success Principles he puts all the key elements together in one place for the rest of the world to see.
My son is a very bright individual, but never found his place in the education system. As he struggled through his first year in university, I gave him a copy of The Success Principles. He read your book and, soon after, left university to pursue his dream to become an entrepreneur. That was five years and two companies ago. Thank you.
When I immigrated to Germany five years ago, I was living on 500 euros a month, afraid of the future. I found The Success Principles in one of the houses where I worked as a babysitter—and within two months of starting to follow the principles, I got a job as a consultant that paid 200 euros per day—or 4,000 euros per month. A year later, wanting to pursue my Ph.D., I got a scholarship to attend university that 200 other students had applied for.
By following The Success Principles, I was able to fulfill my lifelong dream of travel- ing around the world. I have now traveled to six of the seven continents and 40+ countries and have helped many children and families along the way. In 2013, I was on the road for almost nine months out of the year, traveling through South and Central America, Europe, Africa, and the Middle East. It was an amazing year!
This book was the catalyst that reunited my family and saved my marriage! I was on the road to divorce—I'd separated from my husband and moved across the country. As I write this, my husband and I have reconciled and our family is back together. I've shared the book and what I've learned with my husband and children, and even lead a weekly "Jack Meeting" for our office. I feel so fulfilled sharing what I've learned with others.
For 10 years I worked as a doctor in different countries and fields of medicine, but although that sounds exciting, I was never truly happy in hospital jobs, which made me feel miserable and drained. The Success Principles made me realize I could say "no" and taught me to "inquire within" about what felt right for me. When I saw an ad on the Internet from the air ambulance looking for a flight doctor, it sounded like such a fantastic opportunity, even though I wasn't sure they'd be interested in me. I applied anyway—and was hired. It's by far the best job I have ever had!
Once I read The Success Principles, I bought copies for my husband's dental staff. As a result, we decided to open a dental-assisting school to produce excellent dental assistants who would easily get jobs. Now I buy a copy of the book for every student and talk about key principles at our graduation ceremony. The Success Principles offers everything they need to be successful in every area of their lives.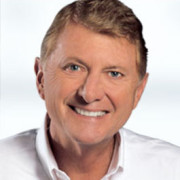 Before you can change your life, you must first change your thinking. Jack and Janet have created an inspirational and motivational road map for your personal success! My real estate home-study course has helped thousands become confident, successful real estate investors. I am convinced The Success Principles will change the way you think, the way you act, and help you change your life in ways you never dreamed possible! I would not only recommend this book to my students, but also to anyone committed to being successful—beyond their wildest dreams! I urge you to read this wonderful book. It will absolutely help you to change your life for the better!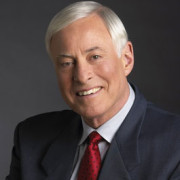 My good friend Jack Canfield is one of the most insightful speakers and teachers in the world today. After you have spent time with him, internalizing his ideas and insights, you will be changed in a positive way for the rest of your life.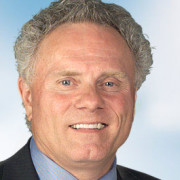 In a world filled with dubious paths to success, The Success Principles identifies the proven steps today's biggest names and brightest stars use to achieve their ideal future. I can't think of a better way to get from where you are to where you want to be.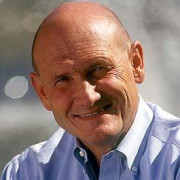 By bringing your actions in line with Jack's core principles and values, you can achieve any success you seek, including inner peace. Jack has written the road map to that end in The Success Principles. All you have to do is follow it.
—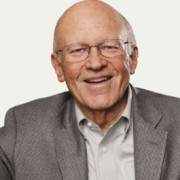 Canfield and Switzer have put their methods to success in an illuminating and easy-to-read book. Jack's teaching is highly effective and this new book will be the gift to give this year.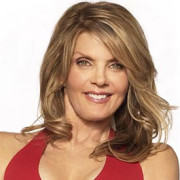 The Success Principles will inspire and empower you to lead a more fulfilling life. Get ready for some changes with this book!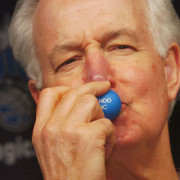 When Jack Canfield writes, I listen. This is Jack's finest piece of writing and will impact your life forever.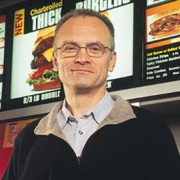 Jack's message is simple, powerful, and practical. If you work the principles, the principles work. A must-read for those who want to create the successful life about which they dream.
If you have a big vision and big plans, read The Success Principles and take action on what you learn. After all, you deserve to have more of what you want out of life.
—H. Ronald Hulnick, Ph.D., president of the University of Santa Monica
A unique blend of lessons and techniques with true-life anecdotes and humor make The Success Principles a great read. Educational, humorous, and very down- to-earth, this book uses Jack Canfield's ability to motivate and inspire without an overly "hyped" attitude. These success principles offer great value to any reader.
—Christen Brown, president of On Camera Entertainment and author of Star Quality
No matter what your idea of success is, Jack Canfield can help you get there. The Success Principles is life's reference book for the young and old alike. Transform your dreams of success into reality. Buy this book today.
—Gary T. Van Brunt, vice chairman of Discount Tire Co.
The Success Principles proves once and for all that personal achievement is not an accident of birth or privilege. Rather, it's the result of thinking, and of doing—of planning, and of follow-through. But most important, the power to achieve is a skill that can be taught—and no one teaches it more superbly than Jack Canfield.
—Catherine B. Reynolds, chairman of the board of the Catherine B. Reynolds Foundation
This book is a must-read! Canfield and Switzer explain the specific, step-by-step formulas all of us can use to achieve more success in our careers and personal lives. If making more money, playing a bigger game, and achieving your dream lifestyle are what you want, The Success Principles delivers it masterfully.
—Gay Hendricks, Ph.D., author of Conscious Living and coauthor (with Dr. Kathlyn Hendricks) of Conscious Loving
This book is a brilliantly written, masterful distillation of the leading principles and processes available today for creating real success in your life.
—Hale Dwoskin, author of the New York Times bestseller The Sedona Method: Your Key to Lasting Happiness, Success, Peace, and Emotional Well-being
Success in all areas of your life can be yours! Follow Jack Canfield's principles and strategies to achieve any goal! The Success Principles offers a detailed yet understand- able guide to achieving more of what YOU want. It's enjoyable and effective. Read it today!
—Erin Saxton, Eleven Communications
Reading The Success Principles is as close as possible to having Jack Canfield as your personal coach. Jack has the ability to blend intelligence and compassion, making the book very approachable. The book's principles and stories of others who have used these principles is effective and inspiring. This dynamic book will be spoken of for years to come!
—George R. Walther, author of Heat Up Your Cold Calls
If you are looking for a magic bullet to improve your life, your career, and your relationships, The Success Principles delivers it in spades. But don't just buy this impressive new classic and put it on a shelf. Read its proven strategies, apply its time- tested systems, then get ready to join the ranks of the world's highest achievers!
—Raymond Aaron, Canada's number one business and investment coach
What a great collection of "successful" thoughts and ideas . . . some simple, some profound, and all "essential" in today's complex world. A must-read! I used the principles in this book to propel my Web site from 100 visitors a month to over
5,000 visitors a month.
—Zev Saftlas, author of Motivation That Works and founder of empoweringmessages.com
Jack Canfield's The Success Principles intertwines strategies for success with proven examples and stories. The book should be a must-read for everyone who is looking to attain new heights in his or her life. Is there a way to make this required reading for future generations? I wish I had this information twenty years ago!
—Arielle Ford, author of Hot Chocolate for the Mystical Soul
Canfield and Switzer have created a book that is alive with intellect, compassion, and humor. This is one of the best books on success I have ever read! If you have a dream that you have not yet attained, let Jack Canfield lead the way. You will be happy you did.
—Bill Cirone, superintendent of Santa Barbara County Office of Education
If expanding your opportunities, creating new alliances, helping more people, and getting more out of every minute of your life are your goals, The Success Principles can bring you these results. I loved it!
—John Demartini, CEO of Demartini Seminars and founder of the Concourse of Wisdom
If ever there was a book that uncovered the secret strategies of today's highest achievers, The Success Principles is it. Easy, understandable, applicable. It's the best success tool to come along in years.
—Bill Bauman, Ph.D., Bill Bauman Seminars and Mentoring
Finally, a book that lives up to what it claims. The Success Principles really does take your life to the next level and helps you achieve anything you've ever dreamed of. Using the principles that have made Jack Canfield and the many other successful men and women within this book, you, too, can attain amazing achievement. Read this book today!
—Tom Hill, founder of the Eagle Institute and author of Living at the Summit: A Life Plan
If you're looking for a winning plan for success, look no further than Jack Canfield's Success Principles.
—Suzanne de Passe, television producer
I have been a student of Jack Canfield for over a decade and have used the principles he teaches in this book to accelerate my own success and the success of the people I train and manage at the Henry Ford Museum. This book has my highest recommendation. It will change your life.
—Jim Van Bochove, director of workforce development at The Henry Ford: America's Greatest History Attraction
Jack Canfield's Success Principles brilliantly and succinctly imparts the tried and true formula for living a successful, fulfilled life. You will find inspiration and motivation on every page.
—Debbie Ford, number one New York Times bestselling author of The Dark Side of the Light Chasers and The Best Year of Your Life
Jack Canfield has, with diamond-like clarity, crafted the ultimate success manual. It's the manual I wish I'd had when I began my quest for the best.
—Master Mary Louise Zeller, "Ninja Grandma," twelve-time national and five-time international gold medalist in Olympic-style tae kwon do
I still play The Success Principles in my car during "drive-time university." In three short years, I went from the edge of bankruptcy to owning a seven-person real estate company producing in the top two percent of all agents in Arizona. I built a respected real estate law firm and have now partnered in a land acquisition and development company. The foundation of my success is directly traced to the lessons I've learned from this book.
—Jason Wells, Tempe, Arizona
In the two years since reading The Success Principles, I received an offer to work as the head of the psychology department at a prominent institute in Qatar; went on a fabulous long holiday to Thailand, the UK, and India; became part owner of an apartments-and-suites property; published my first book with Hay House Publishers; created an effective plan to manage my finances, tithing, and wealth—and became a millionaire in the process.
—Dr. A Moosani, Mumbai, Maharastra, India
After a 34-year hiatus from competitive amateur wrestling, I decided to compete in the Veteran's Nationals just two months away. With my son as a coach, I used visualization, modified my diet, worked out vigorously, and kept my eye on the prize. Even when our flight got rerouted and we arrived at 2:00 a.m., I still per- severed. On just a few hours of sleep, I practiced my affirmation and visualized winning. Several hours later I was the Freestyle National Champion.
—Skip Mondragon, Evans, Georgia
I was near suicidal after a layoff and a tough season of self-employment. After reading The Success Principles, I committed to writing a book, winning a Toast- master contest, and finding a mentor who would take me to the next level. Within 24 months, I completed my book Live a More Excellent Life, finished in the top 20 of the Toastmaster's International Speech Contest out of 35,000 contestants, and am now a certified professional speaker, trainer, and coach.
—J. Loren Norris, Euless, Texas
After reading The Success Principles, I was able to turn my life around. I went from being $30,000+ in debt to saving my business from failure, paying off my debt, and creating substantial savings for a new home and retirement—all in just under a year!
—Jenny Cleary, Chicago, Illinois
Jack has returned my self-esteem and courage to pursue my dreams. Today, I am financially independent and own a company that helps people design their lives. I do seminars with thought leaders to audiences of 800 to 1,000 people. I am well respected in my community and PTA president at my son's school. All of this was possible because Jack gave me back what I had lost: MY POWER.
—Puja Gupta, Chennai, India
Because of the "Reject Rejection" principle, I became a pastry chef after being told it was impossible since I hadn't apprenticed at a young age—and because I have three small children and a husband with a demanding career. I kept knocking on doors until one opened up—and I'm proud to say that I now work at the best French patisserie in Calgary, Canada. Thank you!
—Mariko Tancon, Calgary, Alberta, Canada
Page for page the best system for achieving anything you want. Get ready for the ride of your life. I couldn't put it down!
—Marcia Martin, former vice president of est and transformational coach
Jack Canfield's amazing ability to be extremely articulate, understandable, and ap- proachable makes The Success Principles not only an amazing blueprint for success, but also a pure joy to read.
—Jim Tunney, Ed.D., former NFL referee, educator, and author of It's the Will, Not the Skill
I have witnessed firsthand Jack Canfield's tenacity in using the principles within this book. It is because of this determination and his beliefs in these principles that the Chicken Soup for the Soul ® book series was born. The Success Principles is not only an amazing book that will give you the guide to outstanding achievement, but it in itself is proof that the principles work.
—Peter Vegso, president of Health Communications, Inc., and publisher of Chicken Soup for the Soul ®
Most of us know what we want out of life, but only a handful of us have learned how to get it. Now The Success Principles not only gives you the road map, it hands you the keys to the ignition and puts gas in your tank! Get yourself some cookies and don't put this book down till you've mastered its message.
—Wally Amos, author of The Cookie Never Crumbles
What a great collection of "successful" thoughts and ideas . . . some simple, some profound, and all "essential" in today's complex world . . . a must-read!
—Steven Stralser, Ph.D., managing director of and clinical professor at the Global Entrepreneurship Center, Thunderbird: The Garvin School of International Management, and author of MBA in a Day: What You Would Learn in Top-Tier Schools of Business—If You Only Had the Time
After you read The Success Principles, you will approach your short- and long-term goals in a completely new and exciting fashion. This book outlines the tools you need to get everything you want out of life and more! Canfield and Switzer's own success is evidence that these principles work and can be easily applied to any goal.
—Rita Davenport, former president of Arbonne International
Jack Canfield has done it again! In The Success Principles, he explains with great ease and compassion the time-tested techniques employed by high achievers from every walk of life—techniques that can take you as far as you dare to dream. No matter what your definition of "success" is, this book is going to get you there!
—Jeff Liesener, president of High Achievers Network
If you've ever wanted Jack Canfield to personally mentor you in achieving your highest vision, this book is the next best thing to having him as your personal guide. It's packed with information, inspiration, and—most important—understanding. Along with his proven strategies, Jack's support, compassion, and integrity shine through.
—Marshall Thurber, cofounder of the Excelerated Business School and Money and You
The success principles in this book are so simple to follow but at the same time so powerful. They are essential to achieving your goals. Jack has a way of making learning entertaining and fun. This book is a true winner!
—Kathy Coover, cofounder and executive vice president of Isagenix International